Revolutionizing E-commerce: Unlocking the Potential of 3D Image Rendering
Businesses are continuously looking for novel ways to attract customers and increase sales in the dynamic world of e-commerce, where online buying is becoming more and more common. E-commerce platforms now have the chance to revolutionise their product images and deliver a truly exceptional shopping experience thanks to Shanti Films Production, a top provider of 3D image rendering services. This essay explores the revolutionary effects of 3D picture rendering on e-commerce, its numerous advantages, and how it may maximise online purchasing.
The Power of Visual Content
The importance of images cannot be overstated in the digital world, when customers cannot physically interact with products. Visuals that are compelling and of a high calibre have the power to draw in viewers, convey ideas, and arouse emotions. Visuals are crucial for bridging the gap between customers and products in the world of e-commerce.
Traditional product photography, while effective to a certain extent, has inherent limitations. Flat images often fail to fully represent the physicality, texture, and dimensions of products. Customers are left to make purchase decisions based on limited information, leading to uncertainty and potential dissatisfaction.
Implementing 3D image rendering in e-commerce operations gives businesses a competitive edge. It enables them to stand out from the crowd by providing customers with a visually-rich and interactive shopping experience. Differentiating oneself in the highly saturated e-commerce market is crucial, and 3D image rendering serves as a powerful tool to achieve that. With 3D image rendering, e-commerce platforms can elevate customer engagement to new heights. The interactive and immersive nature of 3D visuals captures customer attention, prolongs browsing time, and increases the likelihood of conversions. Engaged customers are more likely to make purchases and share their positive experiences, leading to a broader customer base and improved brand reputation.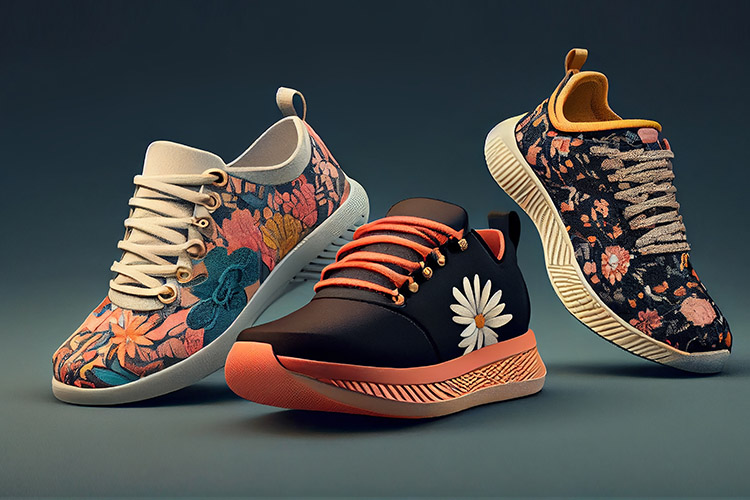 Creating Engaging Visual Experiences
3D image rendering eliminates spatial limitations by allowing customers to examine products as if they were physically present. Customers can virtually rotate, zoom, and manipulate products, gaining a comprehensive understanding of their features and functionalities. This comprehensive visualization eliminates uncertainties and increases customer confidence in making informed purchase decisions.
3D picture rendering gives e-commerce platforms the means to offer specialised goods and specialised experiences in the era of personalisation. By choosing alternative colours, materials, or design aspects, customers may visualise and personalise things, creating a sense of ownership and a distinctive purchasing experience. This capacity to customise products encourages client loyalty and distinguishes e-commerce platforms from their rivals.
Overcoming Spatial Limitations
The importance of images in promoting customer engagement and sales cannot be emphasised as e-commerce develops. The 3D image rendering capabilities provided by Shanti Films Production enable e-commerce platforms to go beyond the constraints of conventional product photography and provide customers an immersive and interactive buying experience. Businesses may improve consumer happiness, lower product returns, and gain a competitive edge in the fast-paced world of e-commerce by utilising the potential of 3D picture rendering. With the comprehensive product visualization offered by 3D image rendering, customers have a clearer understanding of the product's appearance, size, and features. This reduces the likelihood of purchasing the wrong item, leading to fewer product returns and increased customer satisfaction. The ability to make informed decisions based on realistic visuals builds trust between the customer and the e-commerce platform.
Shanti Films Production E-Commerce Studio
BEST PRODUCT PHOTOGRAPHY IN DELHI NCR | GREATER NOIDA | GURGAON | GHAZIABAD | FARIDABAD​
Contact Shanti Films Production today to discuss how our clean and focused presentations can elevate your product imagery and help you achieve your e-commerce goals. Let us bring your products to life with clarity, impact, and undeniable visual appeal.
We have work on many well-known sites like Flipkart, Amazon, Glowroad, Myntra etc. We will click attractive pictures for your product advertisement.
Phone: +91 011 - 47036207 
Shanti Films Production. A81, IInd Floor Gulab Bagh Dwarka More, Metro Opposite Pillar No 758, Uttam Nagar, New Delhi, Delhi 110059
Copyright © 2022 Shanti Films Production. All Rights Reserved.